As summer rolls in with its warm, sunny days, it's crucial to keep the kids cooled off and energized with the right snacks. Parents often wonder, "What do I feed my kids this summer?" So, let's explore some snack ideas perfect for those hot summer days.
What are good snacks for kids in the heat?
When the temperature rises, light and refreshing snacks come to the rescue. Fresh fruits and vegetables are not only nutritious but also incredibly cooling. Consider making fun fruit skewers with a mix of watermelon, berries, and grapes. Or, serve up cucumber and carrot sticks with a cool yogurt dip.
Remember to keep your kids hydrated as well. Make hydration fun by preparing fruity popsicles at home. Blend a mixture of their favorite fruits with a bit of water or coconut water, pour it into popsicle molds, and freeze.
Which snacks stay well in warm weather?
Snacks that don't melt or spoil quickly are ideal for warm weather. Nuts and seeds, dried fruit, and whole-grain crackers or popcorn are excellent choices. They're portable, non-perishable, and packed with nutrients to fuel summer adventures.
What are good snacks for summer school?
Pack a chilled fruit salad or hummus with veggie sticks for a refreshing midday snack during summer school. Mini sandwiches with healthy fillings like lean proteins or nut butter are also handy and nourishing.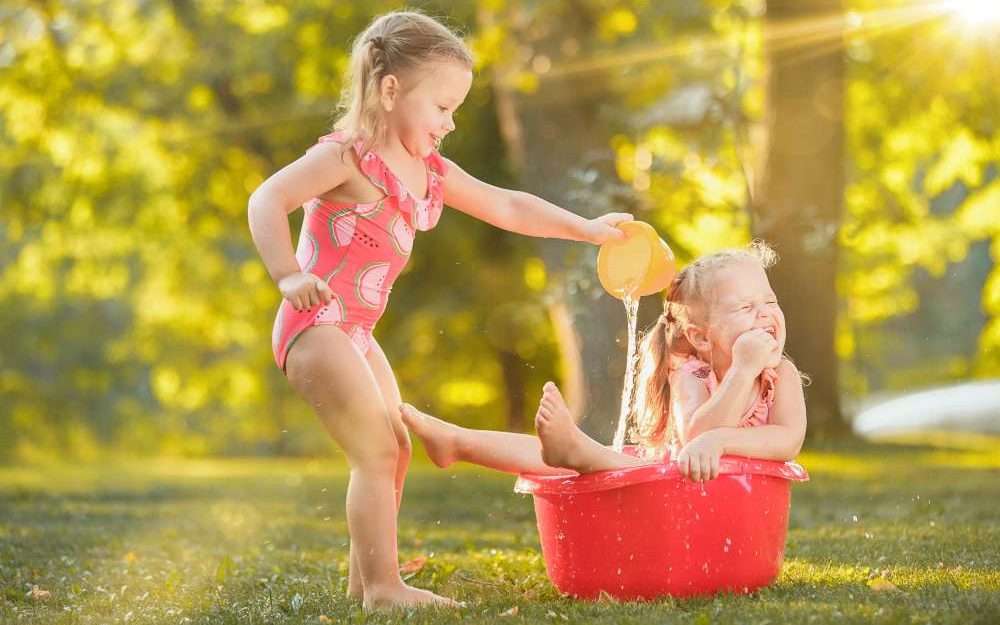 What do I feed my kids this summer?
This summer, think about balance, hydration, and taste. Incorporate a variety of fruits, vegetables, proteins, and grains in their meals and snacks. Experiment with cool, hydrating recipes like homemade fruit yogurt, guacamole with whole-grain chips, or refreshing smoothies.
For a fun outdoor snack, try a DIY trail mix station. Let the kids choose from various nuts, seeds, dried fruits, and even a sprinkle of dark chocolate. They'll enjoy the activity and have a personalized snack ready for their next outdoor play session.
Speaking of play, don't forget to gear up for fun summer activities. Visit our store for great outdoor toys that can keep your kids active and entertained.
Beat the summer heat by offering a mix of nutritious and hydrating snacks that kids will love. Remember, summer is a fantastic time to introduce your kids to a variety of flavors, textures, and food experiences. Keep it light, keep it fun, and most importantly, keep it cool!